This time I played with Topaz Adjust 4's new "Sketch – Pencil" filter and see if I could add a little pizazz to the basic sketch. Here is what I came up with.
Photoshop Formula:
Touch up your photo as usual in color so that it looks good.
Open your  image in Photoshop and run Topaz Adust 4's "Sketch – Pencil" filter.
Drag a texture or 2 into your photo. I used 2 textures, one was rough and one was more smooth. (You can get free textures all over the internet by doing a Google search)
Change your texture's blending mode to overlay, see layer screen shot below. (or choose another blending mode that you like)
That's it!
This new release is a free upgrade so if you already have Topaz Adjust be sure to download it and start using it.
If you don't have Topaz Adjust, the coupon code NEWADJUST will not only save $10 off a new purchase of Topaz Adjust, but will also save 20% off of any bundle purchase or Adjust->Bundle upgrade.
This coupon code will expire on March 15, 2010.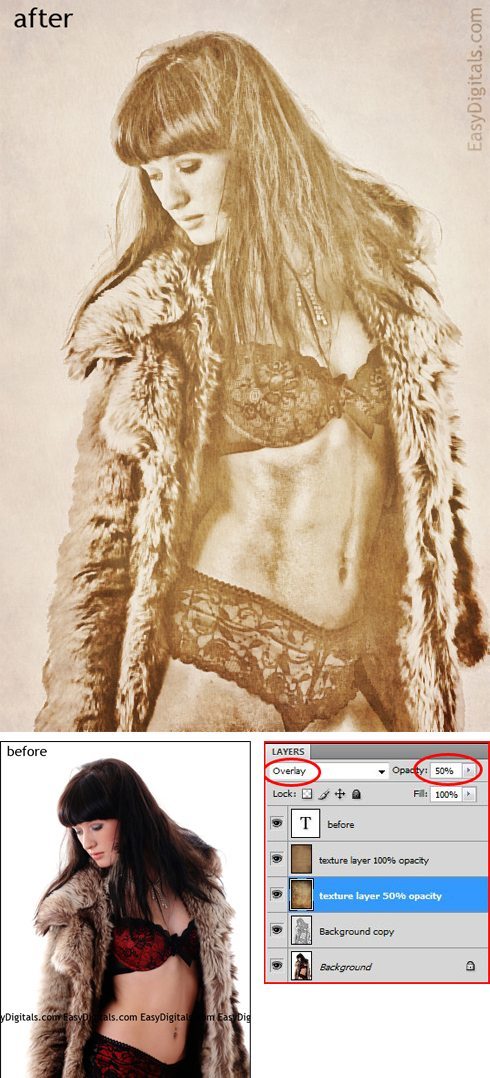 Click "FS" below to see photos larger:
[flagallery gid=10 name="Topaz Adjust 4 Sketch"]