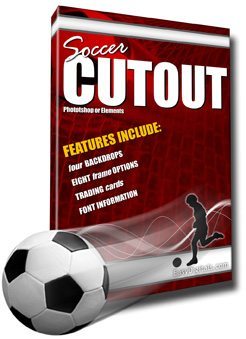 I'm excited to offer this new Soccer Cutout set for the spring soccer season. Get it now and save with the New Product Discount!
This set includes:
4 backdrops plus a gradient and color fill layer
10 templates (includes trading cards)
Change it to any color with a hue/saturation layer
$10 off. New product discount for April 2010 only. Discount automatically applied at checkout.