FREE Furry Bunny Ears Template of the Month
These ears make great photo props too!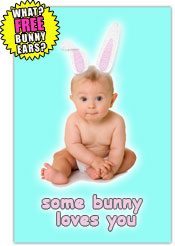 Some times less is more and that's the case with this FREE Easter themed template card. The main design element here is the adorable bunny ears. Use them in this template or drag them to another photo or template. Add bunny ears to everyone. Kids, babies, grandma, grandpa, uncle Louie…even the dog needs some bunny ears this year!
5×7″, 300 dpi


Baby not included (sorry guys)

Learn now to size, rotate and duplicate the ears with our Halo Christmas tutorial