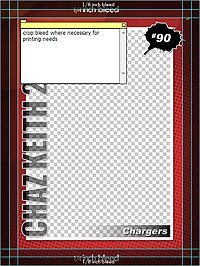 Over the last several months some of my EasyDigitals.com customers have requested that I add a bleed option to the popular Vol 2 Trading Card set. I'm happy to say that I have now added it.
Customers that have purchased the previous version will now be eligible for a free download of the bleed version. To get your free version, please email me and include the email address you used to purchase your first set for verification purposes.
Thank you all for being supportive and sending your suggestions. I do appreciate the feedback and want to accommodate all of your needs.
Related Product: Sports trading cards Vol 2.