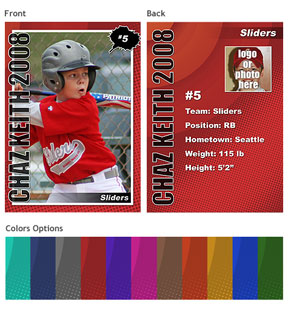 NEW TEMPLATE – Sports Trading Cards

You asked for it, you got it. Trading cards that complement Action Sports Vol 2!
11 colors

14 clipart options for the players number


300 dpi, 2.5×3.5″

Front and back


Photoshop or Photoshop elements

Awesome for baseball, football, softball, soccer, hockey and much more!


There was an issue loading your timed LeadBox™. Please check plugin settings.