I've had a lot of serious and exciting creations going on over here (will be sharing more of that with you soon!), but there's also a lot of goodness happening with the EASYdigitals.com club, liiiike:
SPORTS MANIA ICONS & CREST is ready for you!
Click here to see it instantly.
This set will make your head spin with ideas – and oh, the options!
But OH. The options.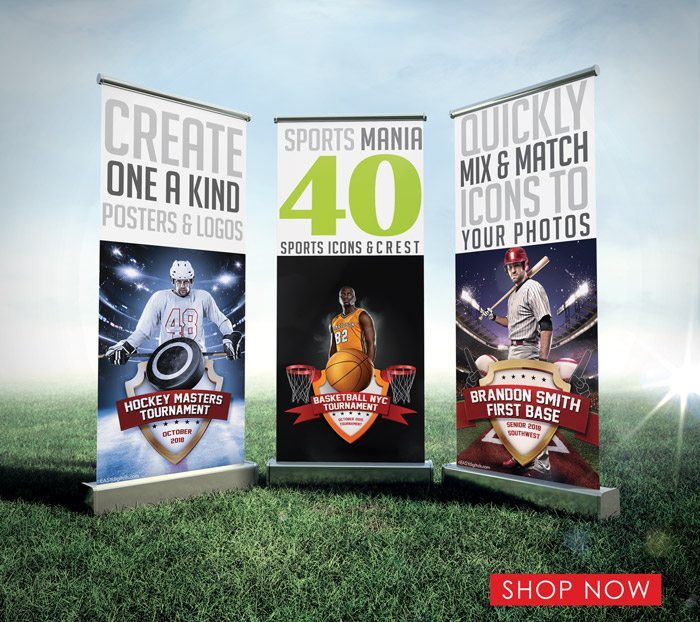 We created this 40 Sports Icon and Crest Set based on your requests as a sports photographer. You can use these 3D rendered sport icons to wow your customers! They are easy to customize for single or team photos in a snap, make more money and impress your customers with the latest trends!
The tutorials will be finished soon and I'll be sending out an email so make sure you're in The Club. I've also got a couple of surprises in store for you so keep an eye out for the emails….
Sports Mania Icons & Crest Set is over $30 off right now if you get it before Dec 4th! Perfect for promoting your business or just showing off your sports players.
I'm offering high resolution files ideal for almost any use for a big discount.
I have complete confidence in your abilities to create incredible composites with these mix and match icons and I'm here to help you along the way. If you have any questions that I have not answered about this set just hit reply and ask!
You can buy with confidence because I have a 100% Money Back Guarantee! If you are not 100% happy with this set I'll give you your money back!
PS. Don't wait, get this today before you get busy with the upcoming holidays! ! You can't get the Discount after Dec 4th, 2015. 🙂