I know it's been a while since you've heard from me… but for a good reason!
I've been busy getting this new, one of a kind background set ready for football season! But, it's not only for football, it's also for baseball season and many other sports! And, events too!
Victory Lights is waiting for you! Best of all, it's on sale right now AND you get a bonus if you get it this month! (You'll see more about the bonus in moment).
By the way, thanks for filling out the survey I sent out! I had over 1000 responses. Kudos to you! Your sizing suggestions were taken right into this set. I'm offering the most popular sizes AND smaller collections so you can buy just what you need.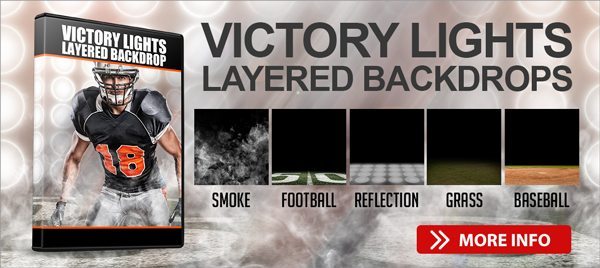 I'm giving you a discount AND a bonus Facebook Timeline Cover if you get it this month! Who loves ya, baby? Hurry, so you don't miss out on this limited time offer!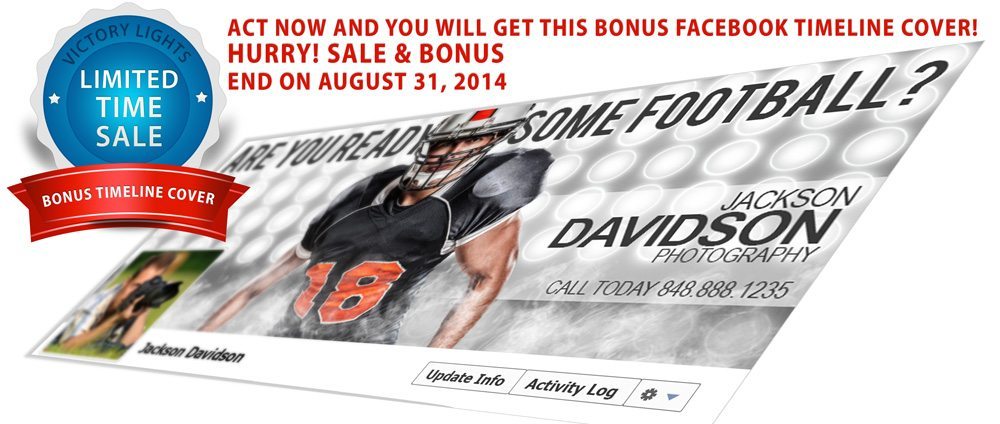 The next post you see here will be the tutorials for this set and even if you don't buy this set you will want to watch the tutorial because there will be free Photoshop and Elements tips that I think you will love. If you are just getting started with Photoshop or Elements, the more you expose yourself to tutorials like this, the more comfortable you will get with the program and you will be off and running soon.
I have complete confidence in your abilities to become proficient with Photoshop or Elements and I'm here to help you along the way. If you have any questions that I have not answered send me a ticket here! 🙂
PS. Check out some of my inspiration for this set on this Pinterest Board I created and will continue to add to.
PSS. Don't wait, get this today! You can't get the free Timeline Cover or Discount next month. 🙂