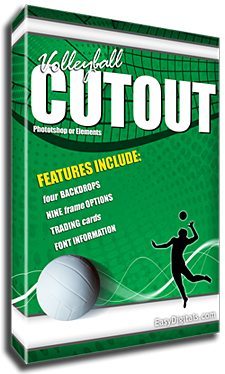 Many of you have been asking for Volleyball Cutouts. Today they are out and are discounted just for you. October only. $10 off at checkout.
This set includes all of the same templates as the recent cutouts have had at an even lower base price.
This set has 11 templates including:
4 – 8 x 10? templates
4 – 5 x 7 " Templates
1 Sports Poster 10 x 20?
All at 300 dpi
It also has several backdrop options including the new Volleyball backdrop.
New product special. You will receive $10 off this set until October 31, 2010 only. Discount automatically applied at checkout.