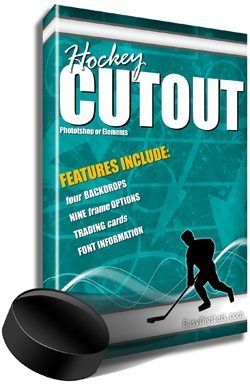 OK hockey lovers, this is for you!
You are a persistent crowd and I'm excited to offer this set just for you.
This comes with 11 templates which includes a new extra 5×7 inch  horizontal layout with the cutout on the bottom.
New product special. You will receive $10 off this set in June 2010 only. Discount automatically applied at checkout.