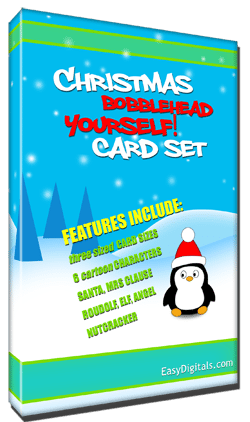 Hey guys it's the holiday season, so lets relax and have some fun!
Ever have a problem getting the whole family together for a christmas card picture? Not a problem with this set, just take a picture of everyone's head and you can even make silly faces, then add the head to the card, use the tutorial if you get stuck. Also you can change the colors of all the cartoon parts!
These cards are great for a good holiday chuckle. AND for every set purchased by December 11th, $5 will be going to Toys For Tots.
Save $10 now through December 11. Discount automatically applied at checkout.