I am sooooooooooooooooo excited…
Why? Because we are introducing our new 3D Wall Of Fame Sports Templates today!
I'm always looking for unique ways for YOU to show off your stunning photos and I know this new set is going to be a perfect addition to your template library.

This set comes with several layouts that should accommodate many needs from action photos to business promo photos and individual and team posed shots.
Plus, this set takes advantage of Smart Objects for quick placement OR you can use clipping masks. Either way, I got you covered!
They are super easy to use!!! Check out these new Photoshop tutorials and you will see why!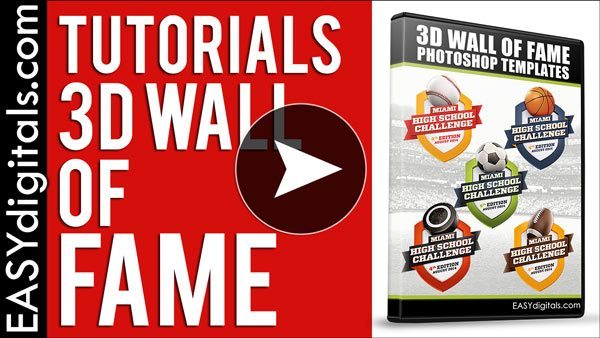 3D Wall of Fame is waiting for you! Best of all, it's on sale right now AND you get a bonus Facebook Timeline Cover if you get it before June 21st! Perfect for promoting your business or just showing off your sports players.
I'm offering the most popular sizes AND smaller collections so you can buy just what you need. 🙂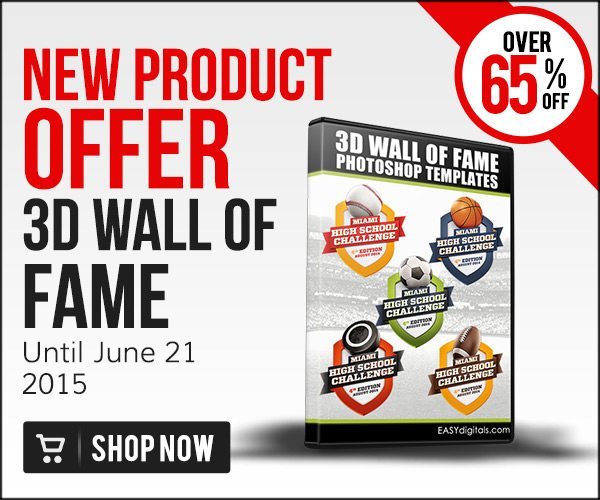 I'm giving you a deep discount AND a bonus Facebook Timeline Cover. All this if you get it before June 21st! Who loves ya? Hurry, so you don't miss out on this limited time offer!
PS. Don't wait, get this today! You can't get the free Facebook Timeline Cover or Discount after June 21st, 2015. 🙂