I had so much fun creating this months free poster. It all started when my husband showed me the cover of Sports Illustrated this week. He thought it was such a cool cover and I had to agree with him (for a change, ha ha)! Check it out to the right here>>
I decided to use it for inspiration for this month's free poster and give you a Photoshop Formula on how to complete it.
Photoshop Formula:
Choose a photo that you want to use and extract it from the background using the Extraction Tutorial.
Drag the extract player into the free template.
Duplicate the extracted player and turn off the top extracted layer.
Watch this tutorial from Cory Barker at PlanetPhotoshop.com  if you want to make the player have motion. (I think this is an awesome finish touch)
Turn back on the top extract player layer.
Change the text to suit you.
For ideas on what to add instead of "hyperspeed" check out this page for ideas.
For ideas on what to add instead of "All it takes is all you've got" check our this page I found on another site.
If you need to know how to change text watch this tutorial.
Questions or problems? Let me know in the comment area below.
Club members! You will be getting the link for this free template October 31, 2010.
Need this free template and not a club member? Sign up here.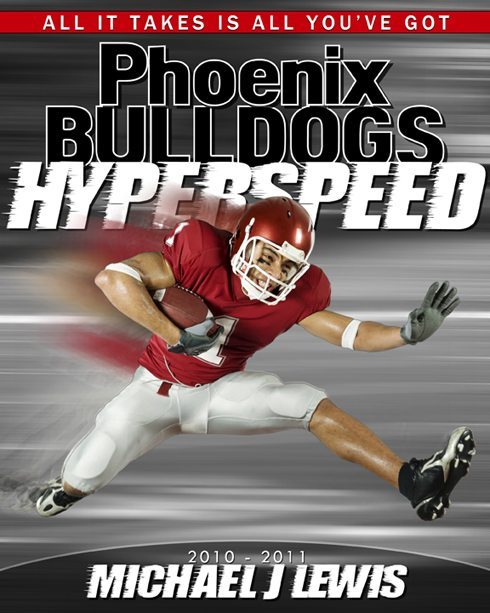 Click thumbnails below to see larger: