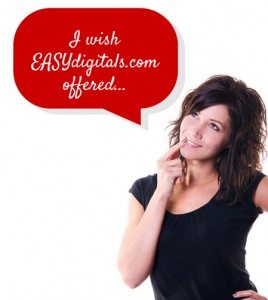 Someone asked me the other day if I take requests. Heck yeah! I love hearing from people who need templates. If you need it, then someone else might need it too.
Here are the specifications to remember when sending requests:
The more each of you requests a specific sport that is not featured the better chance we have of making it. We want to create products that many people can use.
Feel free to attach sample ideas when you fill out the ticket.
The template will be available in the EASYdigitals.com store after it's created with sample ideas and you will be notified if you are a newsletter subscriber.
That's it! So send your requests now!