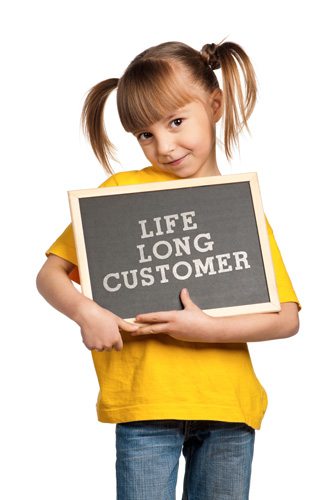 As many of you who have been long time customers of EASYdigitals.com know, my business has been built mainly with my email list. I have accumulated over 8000 email addresses over the 6 years I have been in business. I can tell you first hand that without this list of loyal customers like you, we could not have stayed in business.
Are you collecting email addresses on your web site? One of the best things you can do for your photography business is to build a data base of interested and past clients and stay connected. Get in the habit of emailing your customers at least once a month.
Why collect Email addresses? Your customers need you. Think of all the opportunities you are missing by not staying in touch with past customers. If you shot, for example, a senior session or even a student prom event, that high school student will eventually be getting married and having a family, that is many more opportunity for sessions with one customer. If you did a head shot for someone, they have a family and may need additional sessions.
Photography Marketing: What types of topics can you email about?
Your latest blog posts (more on what to blog about in an upcoming post)
Specials, offers and discounts
Upcoming events
Areas that you are expanding your business in
What types of sessions you shoot
Always include Tips and advice to keep people interested
Photography Marketing: How to collect email addresses
There are many services you can use to collect email addresses, 3 that I have used in the past are Vertical Response, Mail Chimp and Aweber. Vertical Response is great for starting out because you can start collecting email addresses with their form for free and you don't have to pay until you send an email. Mail Chimp has some nice features such as star ratings for your list showing who opens your emails the most. What I like about Aweber is that their forms are very nicely designed and they have a pop up option that I recently started using that has a high success rate of getting sign ups. All of these companies also have reports that help you understand your list and what people like.  Basically you just add a link or a piece of code to your website or blog to get the form on your site.
Where should I put the form?
Add a tab or link in your menu with an email sign up form
Add a sign up form in your side bar
Add a popup sign up form (Aweber offers this)
If you don't have a email list, take this action step today and start building one and sending out monthly emails and watch your business grow.
This is the book that got me started on the right path with Email Marketing: Persuasion Marketing: Turning Strangers Into Friends and Friends Into Customers by Seth Godin