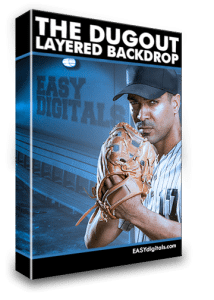 Just in time for Baseball season!!! EASYdigitals.com is offering a brand new layered backdrop for your Photoshop Composites!
This set comes in Horizontal and Vertical, high resolution, and an action to help you quickly set the text or a logo in place! Designed to save you time!
Make sure you check out this set and save over 30% before Feb 28th, 2014!