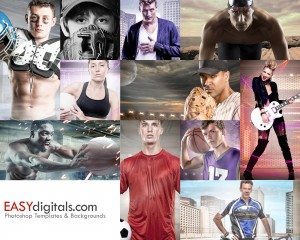 I created this template for myself and thought I would share it with my EASYdigitals.com family. I hope you enjoy it as much as I have.
In your zipped file will be a high res version, a web version and also a version for Photoshop and for Elements so make sure that you use the right version for your project.
Some ideas for use would be:
A homepage image
A high res flyer with your logo and phone number or any number of other projects
Crop or resize it down to any size you want
I've also created a tutorial to make it easier for you to use!