Photoshop Only: NOT compatible with Elements
2 – 8 x 12″ horizontal & vertical digital backdrop
Football or Grass ground can be used for other field sports like Soccer, Lacrosse, Field Hockey and more
Many layers to customize your work
Remove your person from the background and add shadows with our video playlists
Integrate your subject seamlessly into this digital backdrop by watching Selling the Illusion videos
Ready to be used for personal and commercial use. Read our License Agreement for details.
Files are compatible with PHOTOSHOP CS2 & up, not compatible with ELEMENTS
Windows & Mac
File format .psd
8 bit, 300 dpi
Files are delivered in 2 .zip downloadable files. No disk will be shipped.
The sample athletes and backgrounds found in the "Idea Zone" gallery below are not included.
No Disk will be sent. You are purchasing digital download only. The download link will be sent immediately. Contact us if you do not receive the link.
SAVE TIME & MAKE STUNNING DESIGNS
This product was created to allow you to quickly turn on and off layers to make striking creations
Drag these grounds or lights to your other backgrounds to mix and match designs
Use it over and over
Spend as little as 3 minutes customizing your creations
Get the whole set immediately with the convenient digital download
Great designs to WOW your customers and friends
Unique design. Only sold here!
LIMITLESS COMBINATIONS & COLOR CHANGES
WATCH TUTORIALS FOR MORE DETAILS ON HOW TO EASILY MAKE CHANGES
30 Day No Questions Asked
You have to take enough risks in life, this background set shouldn't be one of them. Try out the set for 30 days on me and if you aren't happy just send me an email and I'll refund your entire purchase - no questions asked.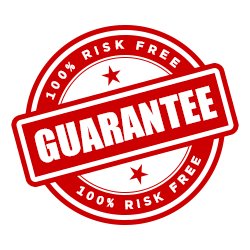 3D Designer: Ali Rahmoun
Art/Creative Director & Co-Designer: Kim Kunkel
Samples created by: Kim Kunkel & Ali Rahmoun